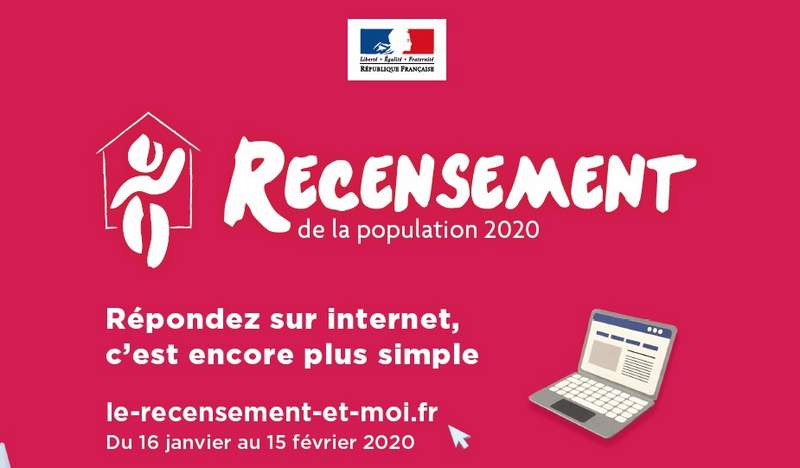 The census takes place in the town of Roquefixade from January 16 to February 15, 2020 
to be registered is a civic gesture, simple and useful to all.
THE CENSUS ON THE INTERNET: IT'S EVEN EASIER!
More than 60% of those surveyed responded online in 2019. 
www.le-recensement-et-moi.fr  
Our enumerator, will give you your connection codes to get you listed online. 
If you cannot respond online, he will give you paper questionnaires which he will come 
to collect at some point agreed with you. 
The population census is free, don't respond to sites that ask you for money.
Download

(784.75 K)